A guide for producing resource packs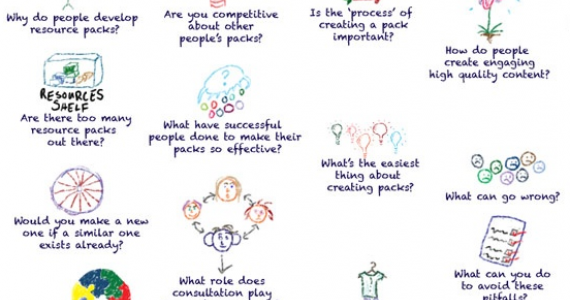 This is a guide for people who are producing, or thinking of producing, a resource pack -- in other words, it's a resource pack for making resource packs!
At Youth Music, we were interested to find out what you need to do to go about producing and then rolling out really effective resource packs. We weren't so much looking at what might be the best resource pack -- that will vary from situation to situation. So we brought together two groups of people from across music education, particularly those working with early years children, with experience of producing and rolling out resource packs. We asked them for their stories, what worked well and not so well, and what might be the key ingredients in making resource packs. Click on the dots to find out the what we all came up with.