Social pedagogy for looked after children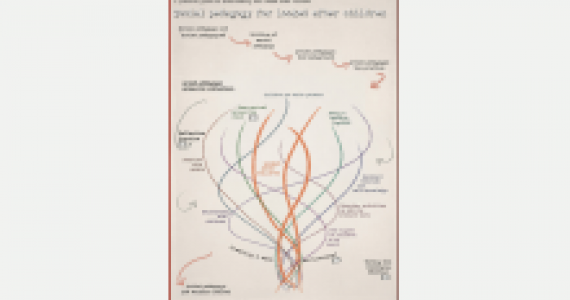 An interactive visualisation explaining social pedagogy for looked after children
Social pedagogy - the science of education for children's and adults' social and holistic development - is a term that is becoming more familiar in England. Whereas in UK 'education' and 'social care' have long been seen as very separate disciplines, in much of mainland Europe, social pedagogues work across a variety of settings, including foster care support, residential care and early years, and blend informal education and care practices. The education of social pedagogues prepares them to share many aspects of children's daily lives. In Denmark 25% of the curriculum for social pedagogues consists of creative activities, seen as a medium for relating to children and promoting creativity.
This visualisation gives an overview of social pedagogy, supporting and developing with and around the child. The text in this visualisation builds on the Artist Pedagogue Framework developed by Helen Chambers and Pat Petrie for NCB (National Children's Bureau) and CCE (Creativity, Culture and Education). You can find out about the work with vulnerable children that this emerged from on the NCB website.
Rob Hunter and I worked together to produce this learning resource around social pedagogy for people working with looked after children. Visit the online version, complete with explanatory text, or download a printable poster version below.