Moving on: professional development for advanced Early Years music making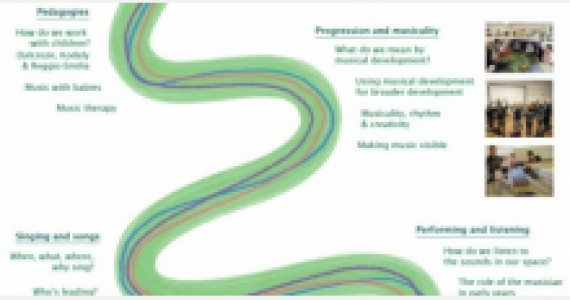 Moving On is a professional development programme for advanced Early Years music making.
Find out about the structure of the programme and the materials covered, as well as the experiences of some of the participants. This resource pack provides an outline for the five seminars and poses the questions raised by both presenters and participants. It aims to be a relevant resource to all those working in music in the Early Years, providing information and signposting to literature, recent research and video links to the CPD activities covered in the sessions. It is aimed at people working in Early Years music making (including Early Years practitioners and musicians) who want to develop their skills and abilities.