Looked after children and music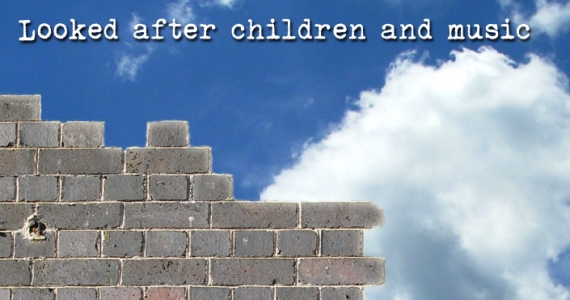 A resource pack of films, research and insights for anyone working with looked after children and music.
This resource pack offers practical advice and guidance for anyone working on music-making with looked after children, be it running music sessions, managing a project, or building a large-scale programme. It's based the findings and experiences of hundreds of music-making projects with looked after children.
Life as a looked after child can be very challenging, many coming from difficult backgrounds, with histories of abuse, neglect and other highly challenging circumstances. But looked after children are often very misrepresented - thought of as 'difficult' or 'challenging' or 'badly behaved', when in fact only a very small proportion of looked after children are in care because of their own behaviour.
In this significant and substantial pack of resources, Rob Hunter has pulled together the findings and experiences of a wide range of music-making projects from across England. These projects have shown, time and time again, how music making, when it's supported effectively and appropriately, can have very positive impacts on the lives of looked after children: empowering them to transform their own lives and fulfil their potential.
This resource pack, 'Looked after children and music', builds on research findings from Sing Up, the National Children's Bureau, and Youth Music's Looked After Children Evidence Review and other external research, with additional contributions from James Coyle (films) and Ben Sandbrook (graphics and overall editing).